Final
Design Statement:
The main goal of this project was to make an interesting and creative product of the book 1984 by George Orwell. A major theme of the novel which was carried over to the cover is the invasion of privacy and lack of freedom within individuals. The repetitiveness and order of the phone screens represent Big Brother while also representing Winston's peers and coworkers, contrasting against the isolation and invertedness of the wide-eyed phone. Additionally, the "telescreens" from the novel were changed to phone screens to relate closer to the present day. Originally, the text was only white, but this was changed to have accents of orange to compliment the blue monochromatic theme and give a pop of colour to increase interest. The simplistic design and pattern are effective as well as the typeface choice which promotes the feeling of authority and structure.
Rhetorical Tropes:
Allusion: With all of the screens staring at the outlier it alludes to Winston's self-isolation within his thoughts and beliefs compared to everyone else in his life.
Personification: This is slight use of the trope, where the phone screens are given eyes to "watch" the outlier.

Illustrator Process
Fig. 1

Fig. 2
Ocean 1

Ocean 2

Ocean 3

Orange Test

Spine Iterations
Different iterations (First three are ocean iterations, fourth is an orange value test, and fifth are spine iterations)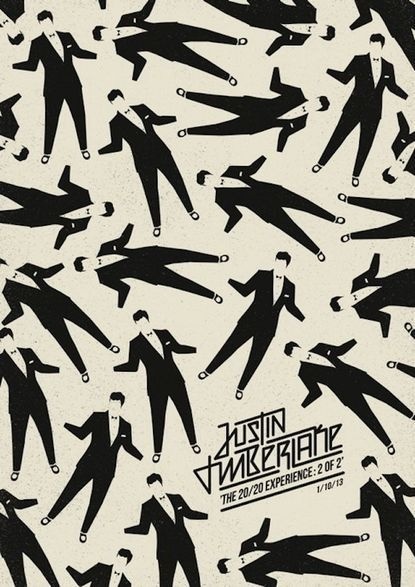 My original plan was to use the I'll Give You the Sun refinement (Fig. 1) I brought to class for critique, but was given peer review that it was too simple and I became unmotivated to expand it further. So, I refined one of the 1984 sketches and was happy with the outcome (Fig. 2).
Most of the exploration was in finding the various book covers during Week 2 and looking through the examples given in the slides to either compare or gain encouragement to change certain things on my own cover. some challenges include changing my idea from the I'll Give You The Sun cover to 1984, due to not being happy with where I was going with the original design and how I drifted away from the abstract, minimalist approach.
Peer feedback was beneficial through helping me with suggestions about certain layout and colour choices. The main suggestion was changing the eyes of the screens to be only in one direction.
Week 2 Process –
Cover Sketches, Synopses, Significances
1984
1984, written by George Orwell is about a dystopian future (of when it was written) revolving around a man named Winston who is aware of the totalitarian state that his country has transformed into, who has to battle with himself and each one of his peers, those of whom have been brainwashed by the government to follow Big Brother's new world.
Why is this significant?
I was recommended this book a couple of months ago, being told before that George Orwell predicts what is happening now in 1932! With that in mind, the book itself is fantastic, and the concepts that are brought up can absolutely be seen within today's society – (in a bit of a controversial sense) such as Big Brother always watching through a screen, people only living to work, not having control even in a democratic sense.
Covers: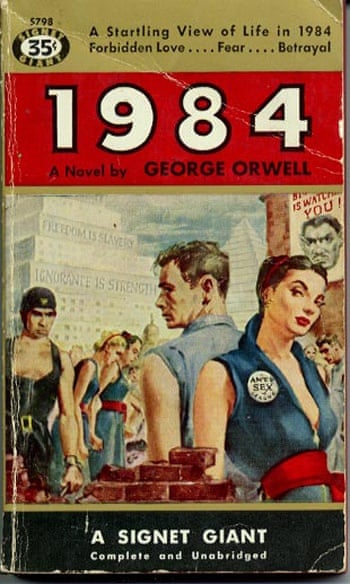 The Shining
The Shining, written by Stephen King, is a horror novel based around Jack Torrance and his family, Wendy his wife, and Danny his son. Jack is hired to look after the Overlook Hotel over the winter season, in isolation with his family, when he begins to follow the pattern of insanity that led to his predecessors' demises.
Why is this significant?
I've always enjoyed Stephen King's content, he's my dad's favourite author and so I've been exposed to his writing since I was young. The Shining was the first book that made me too terrified to get up and go to the washroom (the bathtub scene was too scary), and also the first book of a critically acclaimed adaptation that I wanted to experience before watching the film (which I think is amazing as itself, but terrible compared to the source material).
Covers:
I'll Give You The Sun
I'll Give You The Sun, written by Jandy Nelson, is a coming of age book about a set of twins: Noah and Jude. It is written from both characters' perspectives, with Noah's being from when they were 12-13, and with Jude's being from when they were 16. They're inseparable at Noah's chapters, but they don't speak at Jude's, and we are taken on a journey of their dynamics and experiences that cause and resolve this.
Why is this significant?
This book was also recommended to me several weeks ago, and I read it the same day. It was given to me by someone really important to me, and the book means the world to them, so I found myself needing to finish it and being able to connect with their love for it. And maybe not at the same capacity, but I do.
Covers: